Restoring 1929 Knabe Ampico B Player Grand Piano
Pukalani Palace - Maui Hawaii
December 2003 - January 2004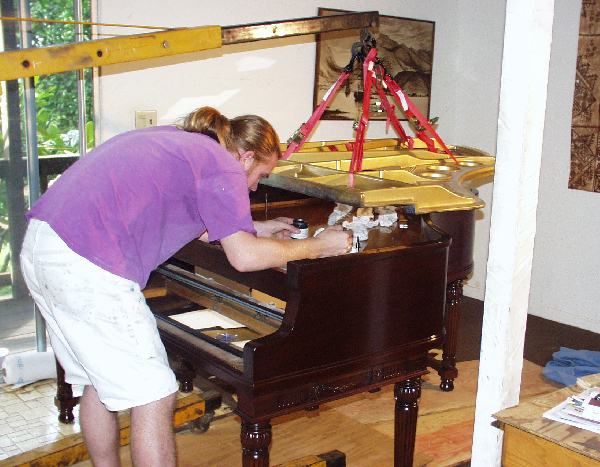 Bill Sythes Lubricating Bridge Caps With Acheson Dag © 154 - December 9, 2003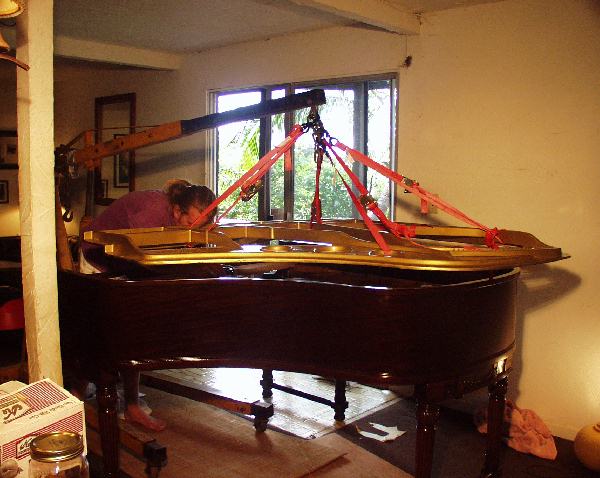 Last Minute Decision to Lubricate Bridge Caps Before Installing Plate - 12/09/2003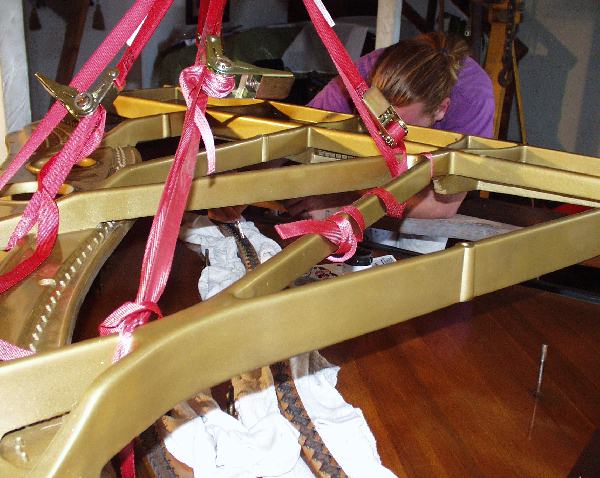 Not Advisable to Lubricate Bridge Caps at this Stage of the Game. Do as We Say, Not as We Do!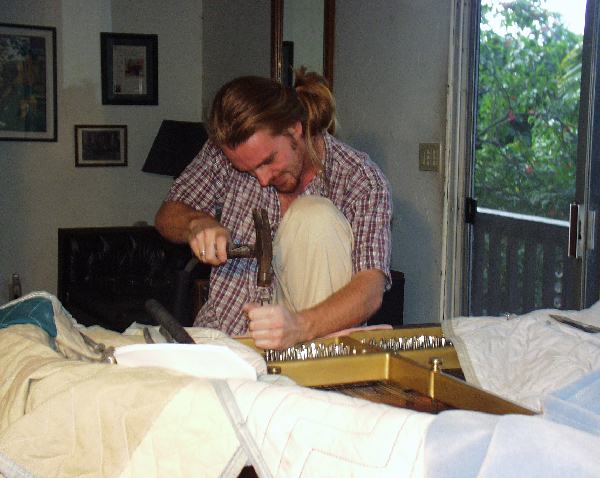 Check This Out! - I Get to Hammer a 1929 Knabe Ampico B Player Grand Piano in an Art Case. 12/10/03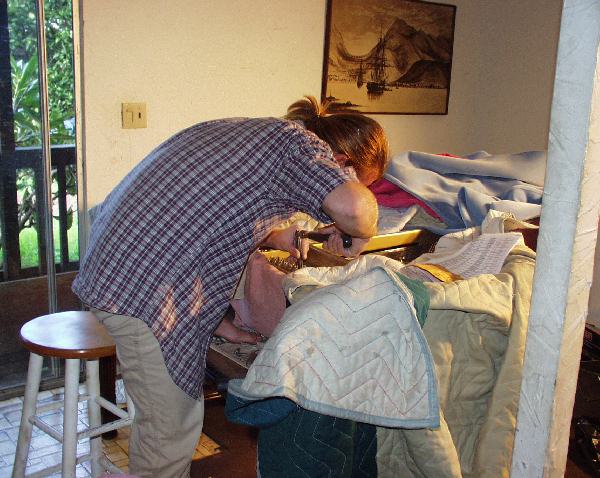 Bill Trying to Avoid Putting the First Scratch on the Piano - Andy Will Win this Award Later!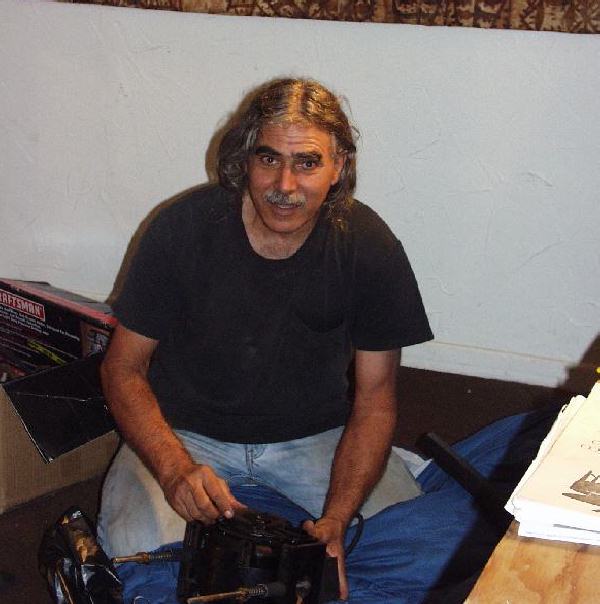 Andy Raymond - Totally Confused! What Type of Lubricant does this Ampico B Pump Motor Need?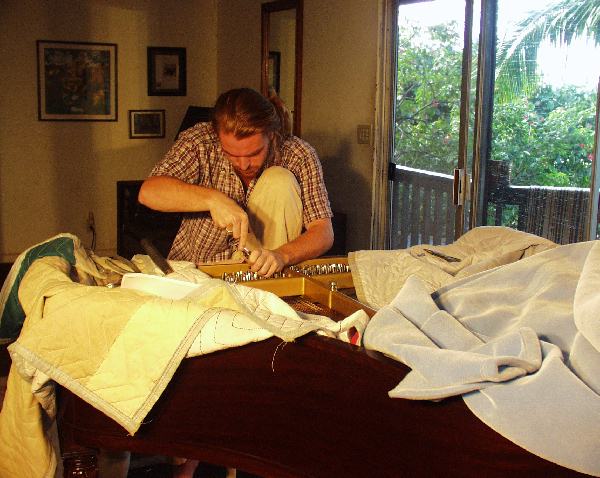 Finally, I am Getting the Hang of this Sciortino Coil Maker from Schaff Piano Supply. 12/10/2003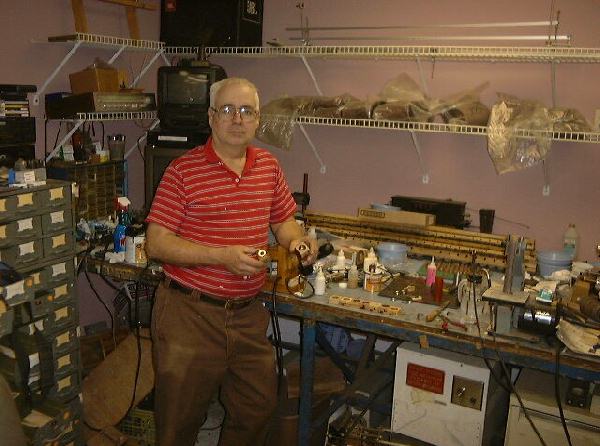 Al Pebworth at Pebworth's Player Piano Center in Va is rebuilding the Valves - See Link Below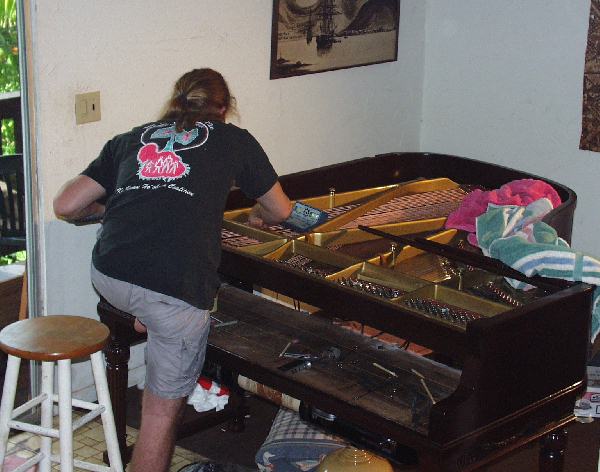 As You Can't See, Andy gets to Install the Ampico Player Under the Piano While Bill Chip Tunes. 12/11/03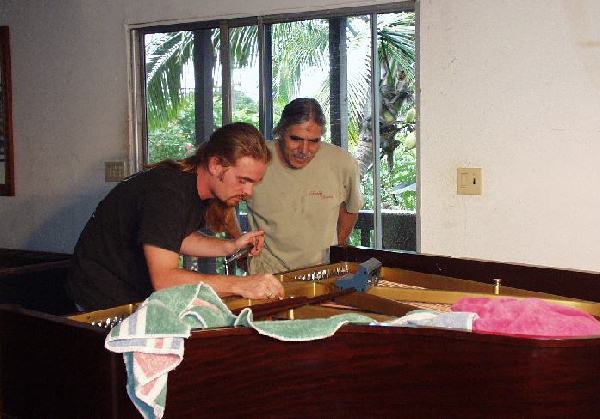 That's Amazing Bill! This Piano is Beginning to Sound Great Even Though - "We Worked On It!"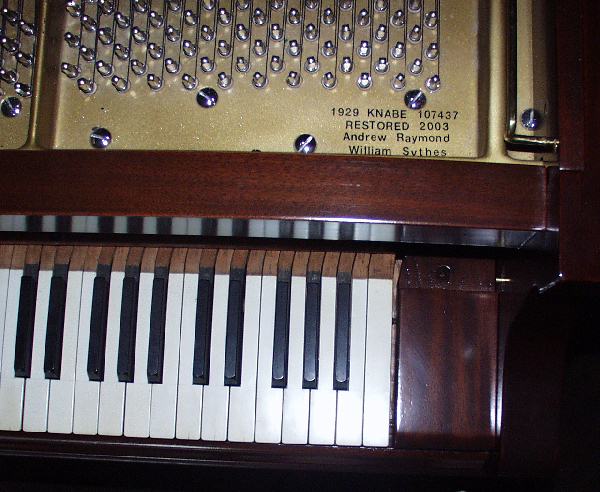 This Insures that Some Piano Restorer Has Someone to Blame in an Afar Restoration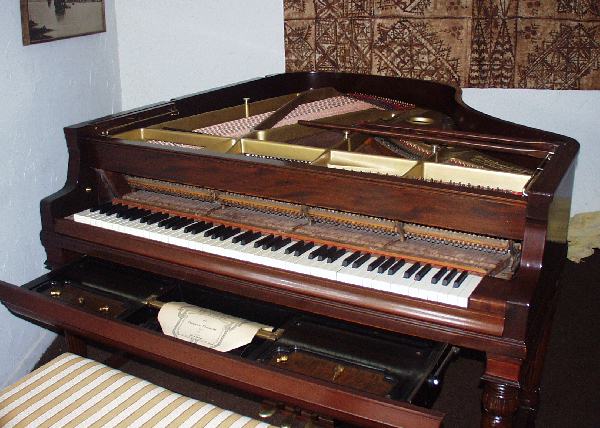 Lid, Fallboard, Music Rack & Cheek Block Still Being Refinished at BCD Enterprise on Maui - 12/31/03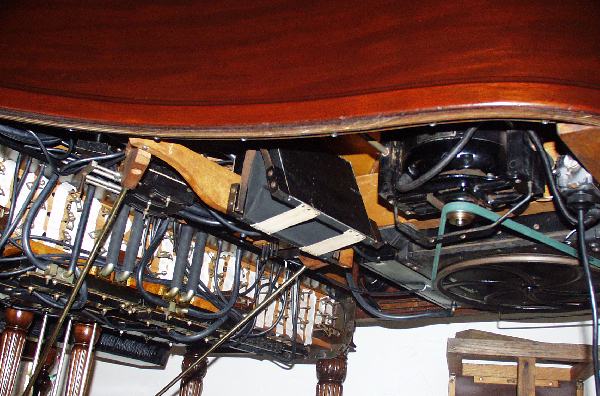 Tape Over Valve Holes - Pebworth's Player Piano Center Shipping Valves in Jan 2004 - 12/31/03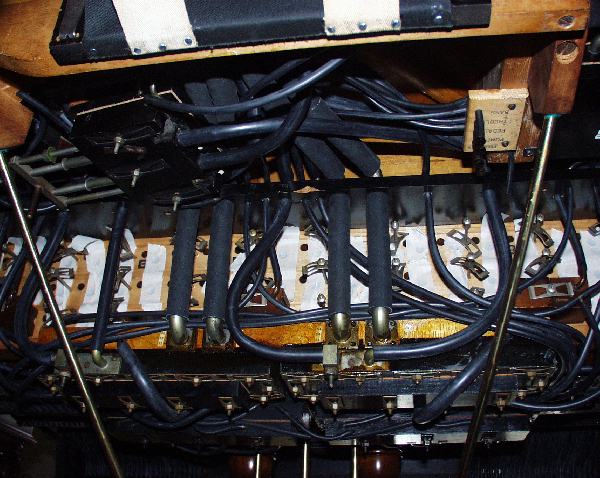 Will "Brubeck" Play? Brubeck is the Name of the Piano that Chris & Tish Brubeck Sold Us on 7/9/02.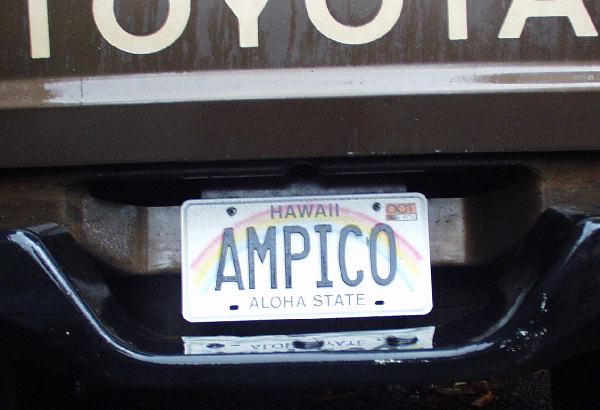 If You Can't Figure It Out, This is Andy's Truck!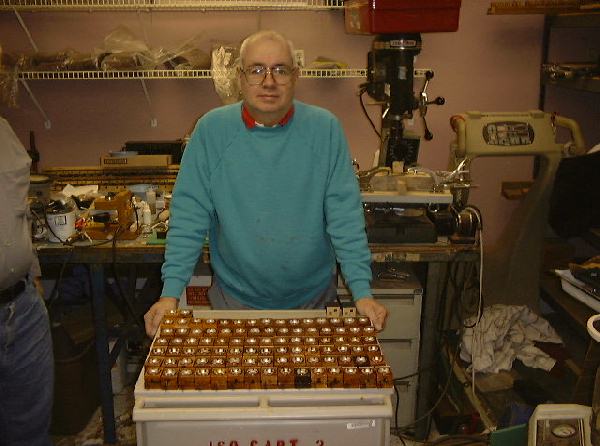 Al at Pebworth's Player Piano Center in Va has Completed the Valves - Better Than New - 1/12/2004



Pebworth's Player Piano Center in Va - Rebuilding the Valves