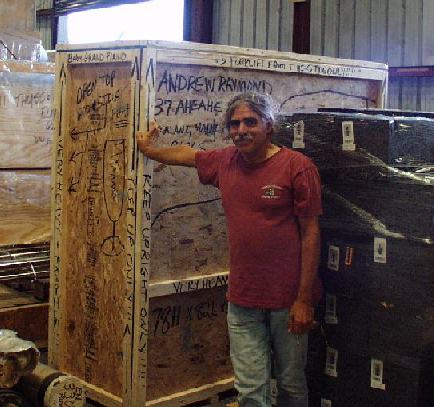 Andy meets his baby! - August 26, 2002 -
Piano in crate at warehouse on Maui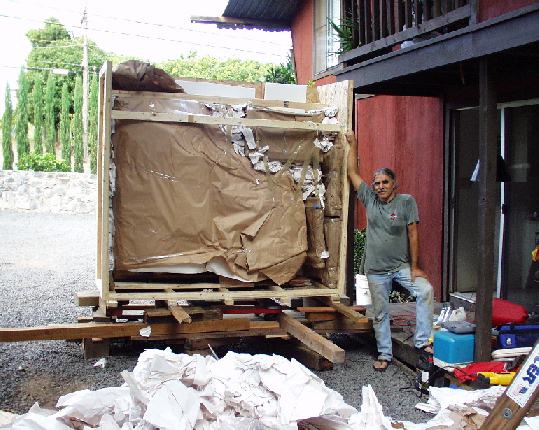 Moving Piano into house August 27, 2002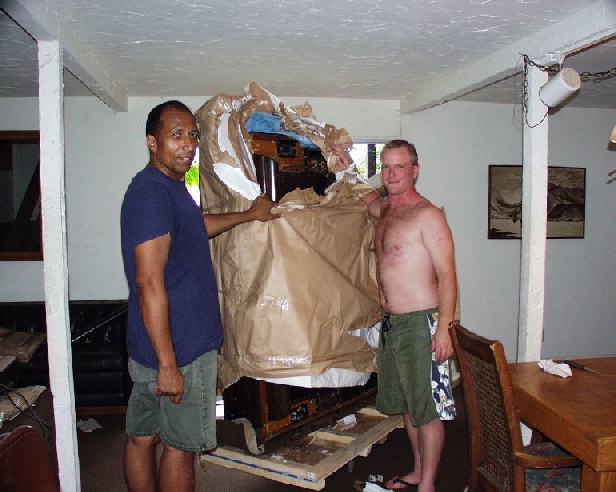 Jesse Smith (left) Professional Drummer and Brett Winther, Guitar Player, helping
get the piano in the house. I just realized that many of the tenants are musicians.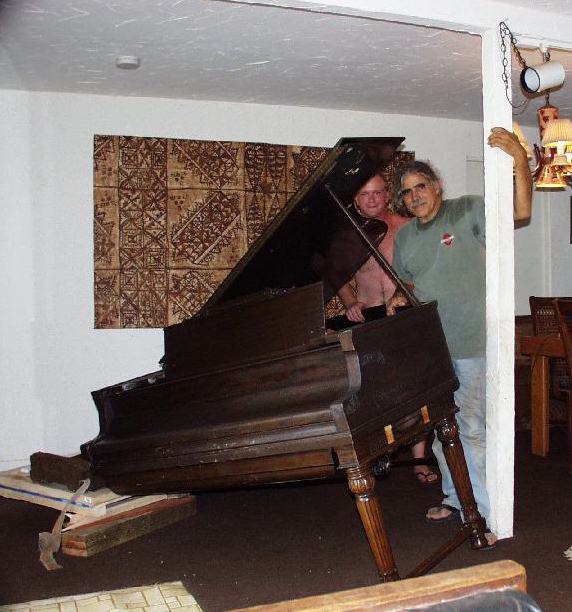 Sneaking a peek. Oops! The treble Bridge Cap has a few cracks, but we have the missing
leg decorations. They came in a seperate envelope by mail. Old Glue!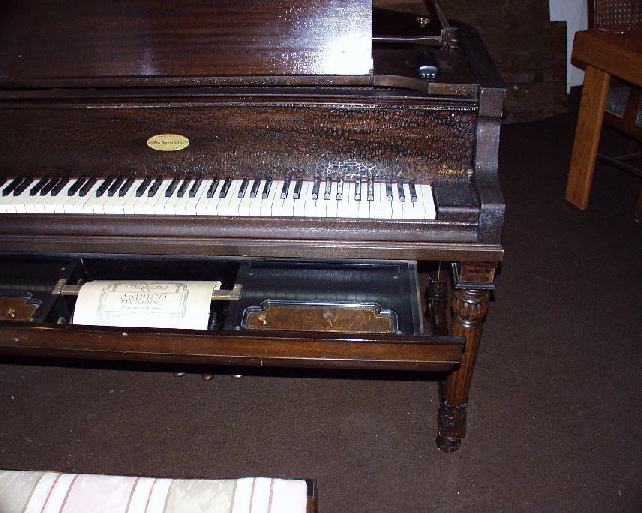 So it needs refinishing, But look! The keys are good for original ivory. Looks like we
should send it to BCD Enterprise to get refinished before it gets a new pinblock and strings.
These decisions will come in due time. Much faster should we ever win a lottery.
Back to Reality!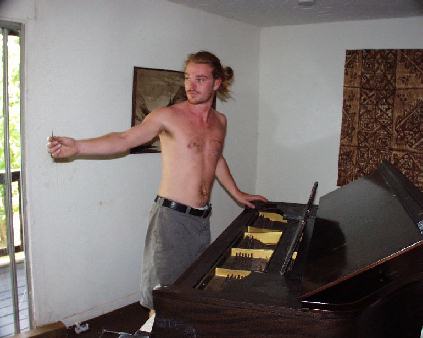 Bill Sythes - Many NY Awards as a Classical Bass Player.
"Andy, what does this go too?" Bill wants to help rebuild
this piano - - We are going to restore this Knabe Ampico B.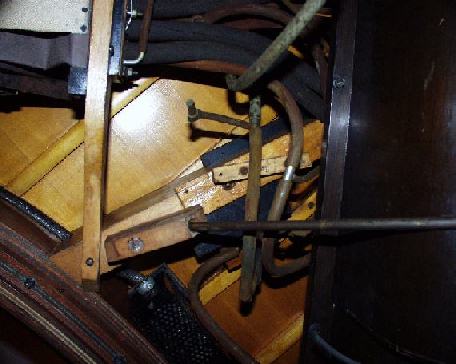 Look at these screw holes with nothing in them. "Better get the books out." Turns out the First
Intensity Regulator, and the Pedal Regulator are missing. Also, the Pedal Valve Block that was
mounted funny with one screw is not the one for this piano. Many Thanks to Thomas Ahern,
Frank Adams, Bill Koenigsberg, and Bob Streicher for providing us with replacement parts.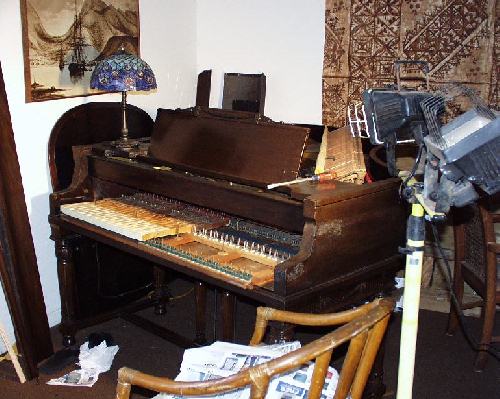 Bill and Andy have put in new center and front rail punchings, and removed
the Ampico Player. The action is going to need all new felts in the whippens
and someday - new key bushings. What can I say, the piano was in the house
for at least 30 minutes before we opened it up.